Simulating X-ray Spectra with Q-Chem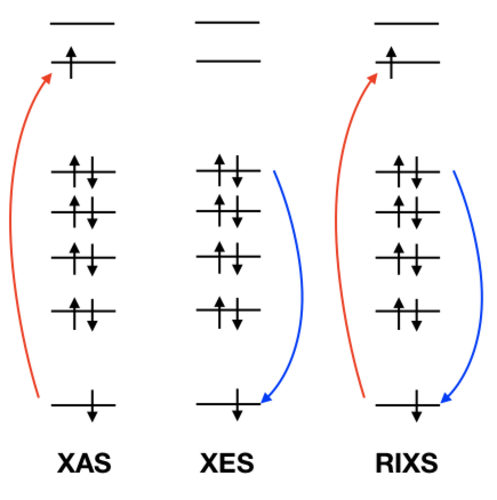 In Q-Chem, the truncated excitation space and core-valence separation approximations are adopted in the time-dependent density functional theory (TDDFT), equation-of-motion coupled cluster (EOM-CC) and algebraic diagrammatic construction (ADC) frameworks, which enables calculations of core-excited and core-ionized states and relevant spectroscopic properties.

EOM-CC and ADC are high-level correlated methods which can offer accurate simulated X-ray spectra.

TDDFT has a good balance between computational accuracy and cost, making it a widely used tool in X-ray spectroscopy simulation.

XAS (X-ray absorption), XPS (X-ray photoelectron), XES (X-ray emission) and RIXS (resonant inelastic X-ray scattering) spectra can be simulated.

Transition properties between valence and core-level states can be calculated.

The simulated spectral features can be analyzed with natural transition orbitals and Dyson orbitals, both of which can be visualized with IQmol.

Solvent effects can be included explicitly via QM/MM and effective fragment potential (EFP).
Simulated XAS of butadiene using TDDFT
Simulated C K-edge RIXS of benzene using EOM-CC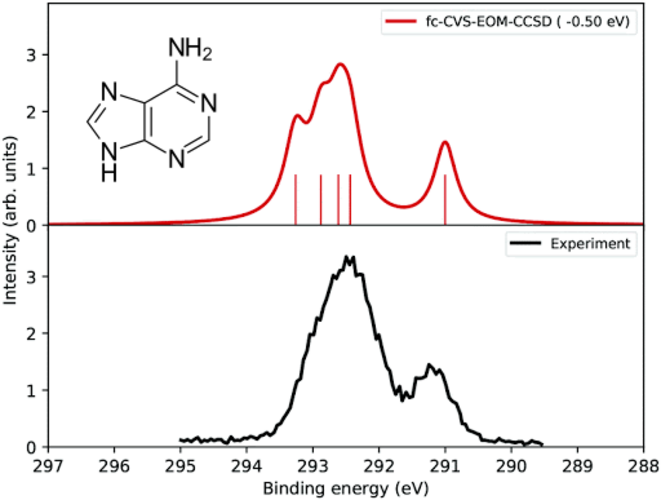 Simulated C K-edge XPS of adenine using EOM-CC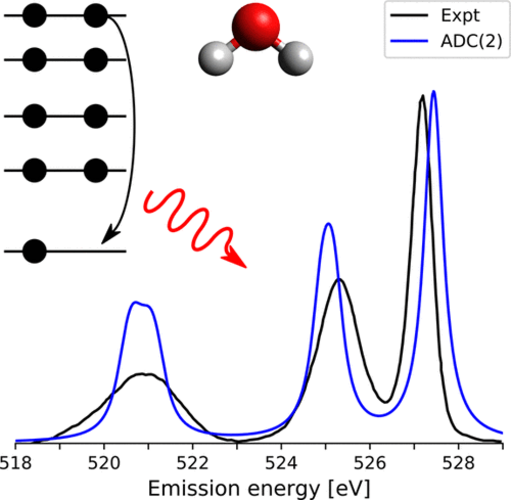 Simulated O K-edge XES of H2O using ADC