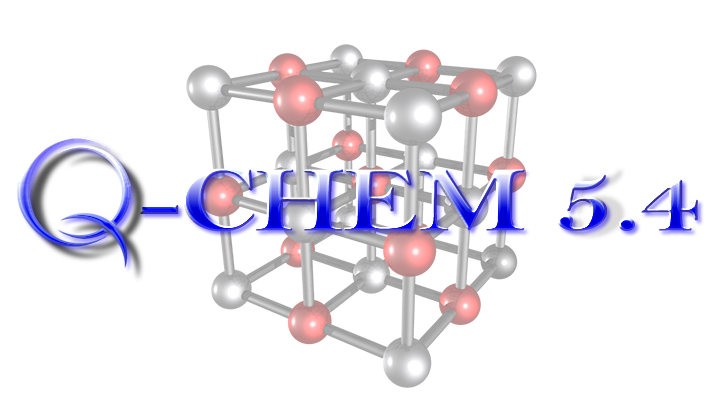 Facilitating Worldwide Scientific Breakthroughs
Q-Chem is a comprehensive ab initio quantum chemistry software for accurate predictions of molecular structures, reactivities, and vibrational, electronic and NMR spectra. Find out about Q-Chem's features or try Q-Chem for free.
Video: A Quick Introduction to Q-Chem
Q-Chem 5.4.2 Has Been Released!

Q-Chem is pleased to announce the release of Q-Chem 5.4.2! This provides many improvements to our most recent release, including some new features. A comprehensive list of improvements, resolved issues, and updates can be found in the Q-Chem 5.4 release log.

Any of our customers who have purchased Q-Chem 5.4 can upgrade to 5.4.2 for free. Upgrade your copy of Q-Chem here!

If you do not have license for Q-Chem 5.4,… Read More
Announcing the Q-Chem December Holiday Sales Promotion

Happy Holidays!  During our December holiday sales event, a 10% discount will be applied to all license orders and license upgrades placed by customers directly with Q-Chem before the end of December 2021.  (Please note:  This sale does not apply to reseller sales.)
Webinar 59: Restricted Active Space CI family of methods in Q-Chem

Did you miss our latest webinar, "Restricted Active Space CI family of methods in Q-Chem," presented by Dr. David Casanova of Donostia International Physics Center (DICP) on November 24th?  The video of this presentation has now been uploaded to our website.  Check it out here.
Call for Nominations: 2022 Nick Besley Award

We are now accepting nomination submissions for the 2022 Nick Besley Award. This award recognizes excellence in the development or application of new methods for computational spectroscopy in the Q-Chem open-teamware community project. The award, which is given annually, includes a certificate and a $500 prize. It commemorates the contributions of Prof. Nick Besley, who is remembered for his multi-faceted contributions to excited-state theory and methodology, with particular emphasis on the… Read More